Croscarmellose Sodium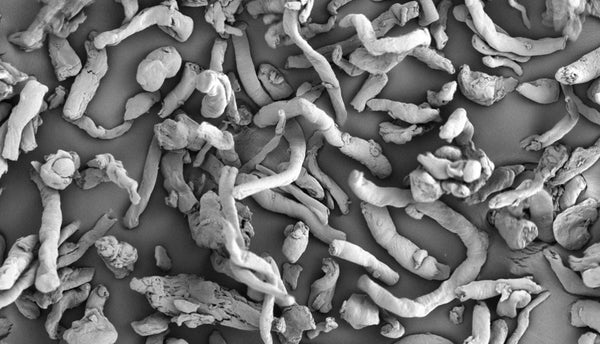 Croscarmellose Sodium
Fast Water Uptake
Allows Intra- Granular Or Extra- Granular
Specifications
Density

Tapped density

g/l

Bulk density
g/l
Particle size
D10
D50
D90
Hausner ratio

Production site

Foxhol, the Netherlands
Conforms to USP-NF, Ph.Eur., JP
Expected delivery within 5-7 days. Each order ships with Certificate of Analysis, Material Safety Data Sheet and Product Data Sheet.
Primellose® is DFE Pharma's product brand name for Croscarmellose
Sodium. It is made in a dedicated pharmaceutical plant in Foxhol,
The Netherlands. Primellose® croscarmellose sodium is suitable for a
variety of tablet and capsule formulations. Primellose® is effective in
combination with both insoluble filler-binders and slightly soluble to
soluble filler-binders at concentrations of 2%w/w - 6%w/w. It is also a
choice for formulations which require non-starch products. Primellose®
is effective when used intragranular and/or extragranular in granular
formulations.
Halal and kosher certificates
Best Pharmaceutical grade lactose
Additional information
Superior performance Primellose® can be used in wet granulation, dry granulation or direct compression in combination with nearly any type of API and excipient(s) (soluble or slightly soluble). Wicking is the most important factor in croscarmellose sodium performance, and it was found that the relatively large particle size distribution of Primellose® conferred superior performance compared to many other brands.
In wet granulation
We recommend that Primellose® is incorporated at least partly (50%w/w or more) during granulation. This is especially important when a high proportion of insoluble diluent is employed as shown in this example which uses Diclofenac Sodium as the API and dibasic calcium phosphate dihydrate as the main diluent.
In direct compression
The recommended starting point is 2%w/w to 6%w/w of Primellose®. Table 1 shows how the disintegration time of various placebo tablets (250 mg / 9 mm tablets containing 4%w/w Primellose® and 0.5%w/w magnesium stearate) is maintained after storage for 6 months at 40˚C / 75% RH in open containers. The disintegration of reference tablets stored for 6 months under ambient laboratory conditions is also shown. This data confirms that Primellose® remains an effective super-disintegrant, even under the most stressful stability storage conditions.
Document Overview